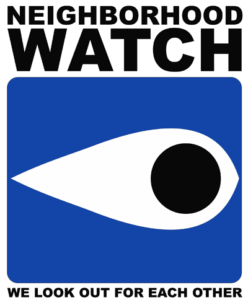 Area neighborhoods and apartment complexes are able to schedule a Neighborhood Watch with London Police monthly. Residents then meet at a centralized location, address their safety concerns and have the opportunity to speak with an officer one-on-one. To host a Neighborhood Watch, contact the Police Department.
Neighborhoods that have a Neighborhood Watch program include:
Scott Street Apartments
Plantation Apartments
Pine Hill Apartments
Carnaby Square
House Manor
For more information about the benefits of hosting a Neighborhood Watch in your area, visit the National Crime Prevention Council's website.
To find out the latest home security news visit asecurelife.com, and to learn some home safety tips visit our Criminal Investigation Section's page.