Domestic Violence, Sexual Assault, Adult & Child Abuse
Types of protective orders
Emergency Protective Orders (EPO)
Are temporary short-term orders that can... Direct the abuser to stop the abuse, leave the residence, have no contact or communication, and/or restrain from disposing or damaging property. Provide the petitioner with temporary custody of minor children. Provide other relief needed to prevent future domestic violence and abuse (e.g., confiscation of weapons, custody of pets, etc.).
Click HERE for more about how to obtain an EPO.
Protective Order or Restraining Order?
Protective orders can be promptly enforced by police and the courts because these court orders must be entered into computer systems such as the Law Information Network of Kentucky. Officers across the country can access this protective order information at any time in order to enforce these court orders.
However, Restraining Orders and Divorce Decrees are not entered into such systems. They require the services of an attorney and a court hearing before they can be enforced.
Interpersonal Protective Order (IPO)
"Dating relationship" means a relationship between individuals who have or have had a relationship of a romantic or intimate nature. It does not include a casual acquaintanceship or ordinary fraternization in a business or social context. The following factors may be considered in addition to any other relevant factors in determining whether the relationship is or was of a romantic or intimate nature:
(a) Declarations of romantic interest;
(b) The relationship was characterized by the expectation of affection;
(c) Attendance at social outings together as a couple;
(d) The frequency and type of interaction between the persons, including whether the persons have been involved together over time and on a continuous basis during the course of the relationship;
(e) The length and recency of the relationship; and
(f) Other indications of a substantial connection that would lead a reasonable person to understand that a dating relationship existed;
(2) "Dating violence and abuse" means physical injury, serious physical injury, stalking, sexual assault, or the infliction of fear of imminent physical injury, serious physical injury, sexual abuse, or assault occurring between persons who are or have been in a dating relationship;
(3) "Foreign protective order" means any judgment, decree, or order of protection which is entitled to full faith and credit pursuant to 18 U.S.C. sec. 2265 which was not issued on the basis of domestic violence and abuse;
(4) "Global positioning monitoring system" means a system that electronically determines a person's location through a device worn by the person which does not invade his or her bodily integrity and which transmits the person's latitude and longitude data to a monitoring entity;
(5) "Order of protection" means any interpersonal protective order, including those issued on a temporary basis, and includes a foreign protective order;
(6) "Sexual assault" refers to conduct prohibited as any degree of rape, sodomy, or sexual abuse under KRS Chapter 510 or incest under KRS 530.020;
(7) "Stalking" refers to conduct prohibited as stalking under KRS 508.140 or 508.150; and
(8) "Substantial violation" means criminal conduct which involves actual or threatened harm to the person, family, or property of an individual protected by an order of protection. Effective: January 1, 2016
Victim Safety & Rights
Anyone can be a victim. You have a right to be safe from abuse, harassment, and threats. Help is available for you and your family-free and confidential. DO NOT HESITATE TO CALL FOR HELP. You and your children, if any, have the right to be safe from harm and threats. Take action now to prevent future harm. Call the London Police Department or protection and to make a report of the incident(s).
Under certain circumstances, abusers may be arrested without a warrant. Get medical attention, copies of records and photos of any injuries and areas of pain. Some injuries, like bruises, need to be photographed again as they change. If you have been raped or sexually assaulted, domestic violencecontact the nearest Rape Crisis Center for confidential information and counseling, even if the abuse occurred years earlier. If the incident was recent, preserve evidence of the assault--do not bathe, change clothes, or brush your teeth. Go to a hospital for treatment and evidence collection. A sexual assault examination (medical-forensic) and other related tests should be conducted within 96 hours following the assault-whether or not you choose to talk with a police officer or victim advocate at that time. As long as the police are notified, the exam should be paid for by the Crime Victim Compensation Board. Even with no apparent physical injuries, this exam is important for your own health and protection (risks for sexually transmitted diseases and pregnancy), and the evidence collected will be available for any legal action at a later date, if needed.
You can file a criminal complaint with the County Attorney. You may also file a petition for a Domestic Violence Protective Order through your local courthouse (no fees or attorney required). Your location should remain confidential on these records. If the abuser violates a protective order (EPO, DVO) or Conditions of Release after an arrest, report it! The abuse may be arrested or held in contempt of court. Ask about other rights you may have under the Kentucky Crime Victim's Bill of Rights (KRS 421.500).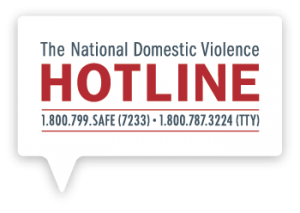 CHILD ABUSE IS A CRIME.  Report any suspected child abuse or neglect.
REPORTING ABUSE IS REQUIRED BY KENTUCKY STATE LAW.  REPORTS MAY BE MADE ANONYMOUSLY BY calling 1-877-597-2331.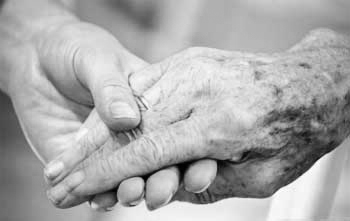 Elder Abuse
Elder abuse is often a silent crime. Most of us never see it because most victims are abused behind closed doors by their own family members. And, too often, people who do see it choose not to get involved because it's "none of my business." The law says it's our business. Kentucky is a mandatory reporting state. (Reference KRS 209.030)
If you suspect elder abuse, you are legally required to report it. You can report abuse at the 24 hour toll free hotline 1-800-752-6200, calls can be made anonymously.
Signs of Elder Abuse
If you believe that an elderly person is in imminent danger, call (800) 752-6200 or your local law enforcement agency immediately. If the person is not in imminent danger but you are suspicious, watch the way the caregiver acts toward the elderly or disabled person. Look for a pattern of threatening, harassing, blaming or making demeaning remarks to the person — or isolating the person from family members and friends. Watch for an obvious lack of helpfulness or indifference, aggression or anger toward the person. Listen for conflicting stories about the elderly or disabled person's illnesses or injuries.
Learn to recognize the following signs of self neglect, caregiver neglect, physical abuse, emotional abuse and financial abuse. Neglect:
- Obvious malnutrition, dehydration
- Dirty, uncombed hair and offensive body odor
- Torn and dirty clothes that are not appropriate for the weather
- Unshaven
- Hoarding
- Lack of glasses, dentures or hearing aid
- Lack of medical care
- Apparent weight loss
- Bedsores
- Recent suffering or loss of spouse, family members or close friends
- Exterior or interior of the home in poor repair
- Filthy living environment, strong odors
- Little or no food in the refrigerator, or decayed and moldy food
- Many pets or animals who appear neglected
- Garbage or litter; excessive alcohol containers
- Unkempt lawn or walks
- Mail or newspapers not taken in Physical Abuse
- Frequent injuries such as bruises, burns, broken bones, especially when the explanation of the injury seems unrealistic
- Multiple bruises in various stages of healing, particularly bruises on inner arms or thighs
- Chronic or acute physical illness
- Pain on being touched
- Obvious malnutrition, dehydration
- Loss of bowel and bladder control
- Many medicine bottles in sight; seems sleepy, sedated
- Appears frightened or withdrawn
- Never leaves the house; never allowed visitors
- Never mentions family or friends
- Confined to a chair or bed
- Locked in a room or tied up
- Clothes that are not appropriate for the weather Sexual Abuse
- Evidence of sexually transmitted disease
- Irritation or injuries to the mouth, genitals or anus
- Upset when changed or bathed
- Fearful of a particular person
- Loss of bowel and bladder control Emotional/Psychological Abuse
- Isolated from family and friends
- Sudden dramatic change in behavior: appears withdrawn, depressed, hesitant to talk openly
- Caregiver won't let victim speak for herself
- Caregiver scolds, insults, threatens victim
- Trembling, clinging
- Fearful, hopeless, anxious
- Lack of eye contact
- Confused, disoriented
- Angry, agitated Financial Abuse
- Unusual activity in bank account; sudden large withdrawals, expenditures that are not consistent with past financial history
- Use of Automated Teller Machines (ATM) when the person has no history of using ATMs or cannot walk or get to an ATM
- A recent Will, when the person seems incapable of writing a Will
- Rights signed away on legal papers without understanding what the papers mean
- Unpaid bills, such as house payment, rent, taxes, utilities
- Lack of food, clothing, or personal supplies
- Title to home signed over in exchange for a promise of "lifelong care"
- Missing personal belongings such as art, silverware, jewelry, TV
Kentucky Adult Abuse Contact Information
Central Office Staff: (502) 564-6852
Pam Cotton, Director Christa Bell, Asst. Director Steve Fisher, Branch Manager Adult Safety Branch: (502) 564-7043
Dawn McGlone, Policy Analyst III Stacy Carey, Policy Analyst III
Central Office Mailing Address 275 E. Main St., 3E-A Frankfort, KY 40621
Central Office Fax (502) 564-4653
NATIONAL DOMESTIC VIOLENCE HOTLINE:

1-800-799-7233 OR 1-800-799-SAFE
24-HOUR CRISIS LINE:

1-800-755-5348 OR 606-843-2022
COMPREHENSIVE CARE IN LAUREL COUNTY:

(
606) 864-2104
National Human Trafficking Hotline:

 
1 (888) 373-7888
Cabinet for health and family services - Department for community based services (DCBS):

 
1 (800) 752-6200