We currently are not accepting applications at this time. When the London Police Department is accepting applications, they are available for download on this page. They are also available at the London Police Department, 503 S. Main St., London, KY 40741. The Department is open Monday – Friday from 8 a.m. until 4 p.m.
Job openings are announced through our website, local press, radio stations, our Facebook Page, and in-house at the Police Department.
The City of London is an equal opportunity employer.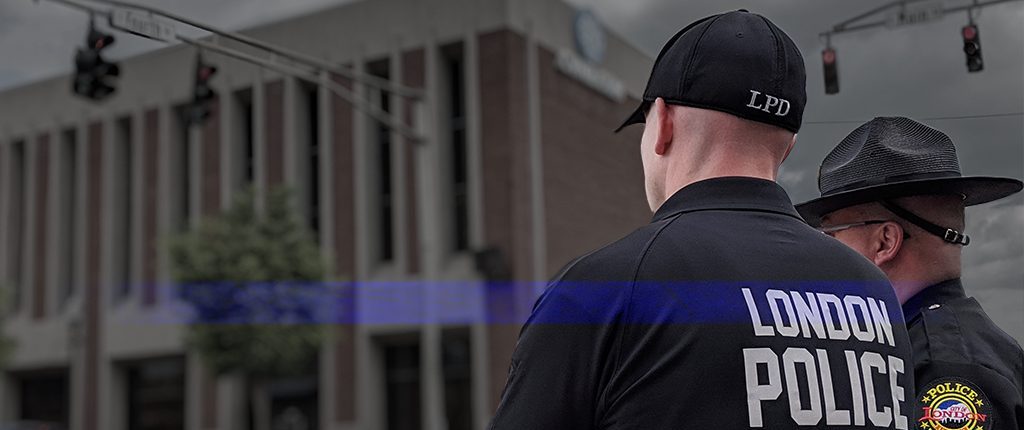 ---
Employment
The London Police Department employs officers in a variety of positions, such as:
Patrol Officers
Canine Officers
Community Policing
School Resource Officers
Criminal Investigation Section
Technical and Support Services
Task Force Officers: i.e. F.B.I./D.E.A./U.S. Forestry Service
All London Police Department applicants must be a high school graduate, or possess a G.E.D. (General Educational Development) certificate. This requirement must be met at the time of the written exam. As a recruit with the London Police you'll receive training and certification through the Department of Criminal Justice Training. Contact the Department for more information on our hiring standards, benefits, and requirements.
The London Police Department hires only the most qualified applicants, thus the testing and selection process is very competitive. We encourage applicants to review our hiring standards to see if they are up to the challenge of working for one of the finest law enforcement agencies in the state. Those who are successful will be rewarded with a lifetime of opportunities and memories.
Benefits:
Competitive salary
Medical/Dental Insurance (Individual, and family)
Up to four weeks annual vacation leave
Holiday benefits
Accrued medical leave
Take home vehicle
Uniform/Equipment purchase
All equipment furnished
Please carefully review the information listed below. These specific guidelines are provided in an effort to assist you with your decision concerning whether it is beneficial to submit your application for employment to our Department. Please be advised that the information listed below does not constitute all applicable hiring standards of this Department; the majority of our standards are confidential and are not available for applicants or currently employees to view.
Requirements include:
Must be a U.S. Citizen
Must be at least 21 years of age at time of appointment to the police academy
Must not have been convicted of a felony, or have any criminal actions pending
Misdemeanor convictions will be considered on an individual basis
Must possess a valid driver's license
Must not be a current user of illegal drugs
Must not have bought or sold any illegal drugs
Must pass a pre-employment written examination
Must pass a pre-employment physical agility test
Must take a pre-employment oral evaluation
Must pass an in-depth background investigation
Must pass a pre-employment suitability test
Must take a pre-employment polygraph examination
Must pass a pre-employment test for drug detection
Must pass a pre-employment medical examination
Must not be prohibited by Federal, or State law for possessing a firearm
Must have received an honorable discharge, or a general discharge under honorable conditions, if having served in any branch of the armed forces of the United States
Must be willing to work varied work schedule
Have not had certification as a peace officer revoked in this or any other sate
Not be under contract with another law enforcement agency
Be a Peace Officer Professional Standards Certified (already a certified peace officer)