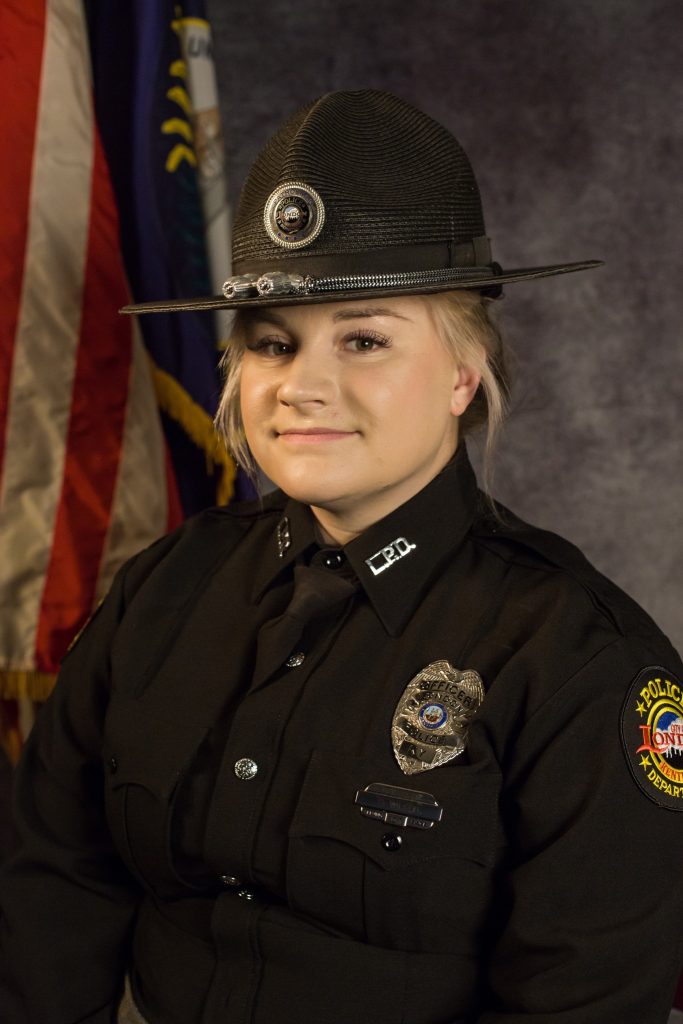 London Police Corporal Ashley Taylor has been promoted to the rank of sergeant, Chief Chuck Johnson has announced.

Sgt.Taylor has been with the LPD for six years, after starting her law enforcement career at the Williamsburg Police Department in 2014. She is a 2008 graduate of North Laurel High School and has a master's degree in criminal justice, along with a bachelor's degree in human services, from the University of the Cumberlands.

Taylor said she initially wanted to work in the prison industry after graduating college. But a ride-along with a Williamsburg police officer changed her career.

"I liked the interaction with people and I felt you can have a greater impact on someone's life more as a police officer than being stuck in a prison facility with no windows," she said.

She had an impact on someone's life on the first day as a police officer.

"My very first day on the road we went to a meth lab," she said. "It was the first time I'd seen one. I arrested a dad and mom that had two young children. That was hard to see how the kids were living. Two or three years later, I saw the dad out in public and he came up to me and shook my hand and thanked me for arresting him."

"That kind of showed me how I'm making a difference. I'm not changing the world, but I am helping families find a better way of living."

At the LPD, Taylor has volunteered to work as an instructor on two of the department's community outreach programs; RAD (Rape Aggression Defense) and the D.A.R.E. program in Laurel County Schools.

"It's really important to have these programs for the community and the schools," she said. "It reminds me why I wanted to do this job. I get to see these girls and these kids that look up to me and makes me realize how important my job is."

Taylor said she is proud to work at the London Police Department. "Even though we're a small agency, we're still very professional. We have a great reputation and I've very proud of that. I'll stick up for my department because I think we do a good job and have some really good officers."

Taylor is married to Justin Taylor, who is a deputy with the Laurel County Sheriff's Department. They have a two-year-old daughter, Harper.

"Every time I put this uniform on I think of the ones who've been a police officer before me, and the ones that will come after me. So I want to do it justice," she said.