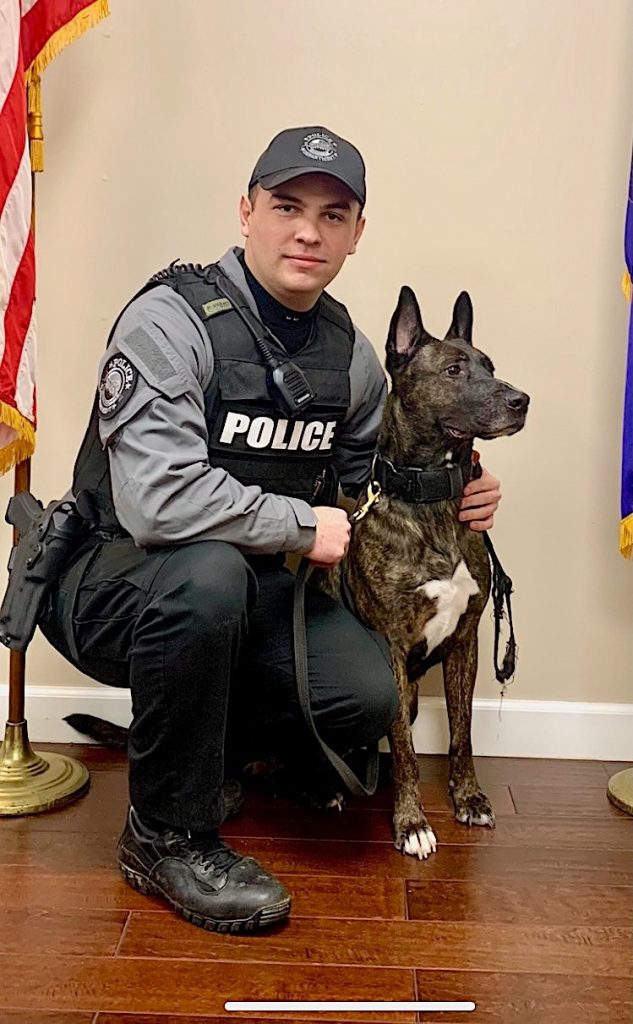 The London Police Department has added a new K9 Unit. On January 20, K9 Officer Ryan Jackson and his Patrol K9 Zeus, along with K9 trainer Cindy Cobb, traveled to Paris, Tn. to complete certification requirements with the National Narcotics Detector Dog Association (NNDDA).

K9 Officer Jackson and K9 Zeus successfully completed all phases of their test, which included narcotics detection, obedience, apprehension, aggression control, recall off of suspect, control under gunfire, building search, area search, evidence recovery/article search, and tracking.

NNDDA requires that K9 teams complete their certification annually to ensure that the team's skills are maintained at peak performance throughout their working career.

Congratulations to K9 Officer Jackson and Patrol K9 Zeus!