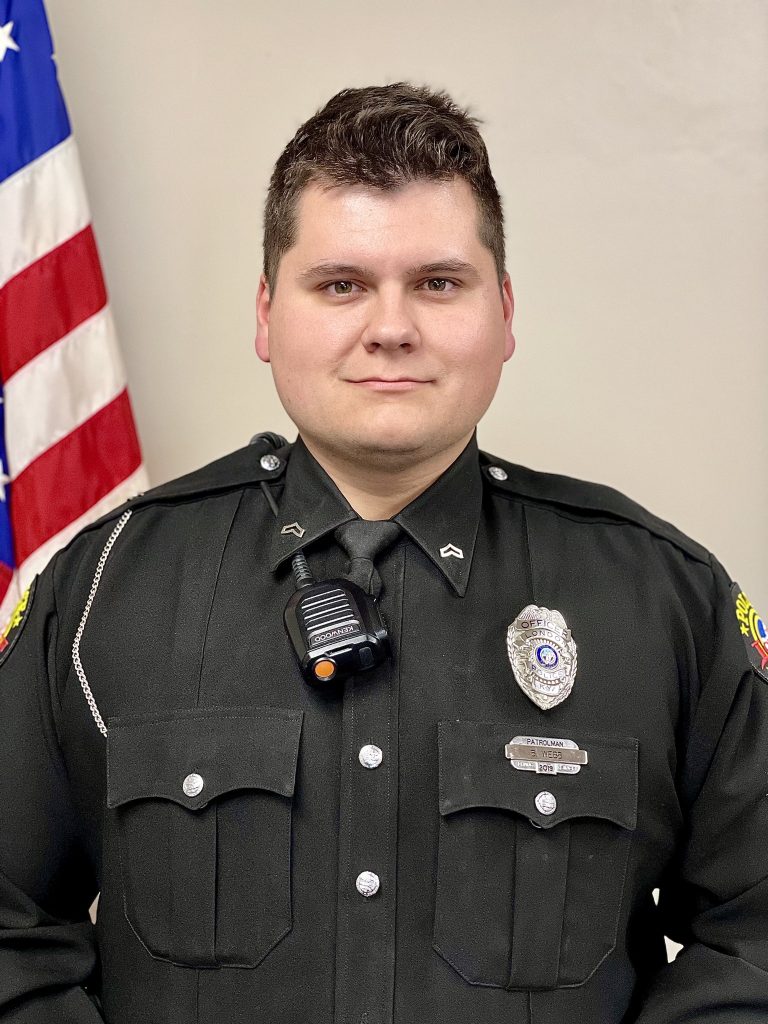 London Police Officer Ben Webb has been promoted to the rank of corporal, Chief Chuck Johnson announced Wednesday.

Webb has been with the LPD for three and half years. He began his law enforcement career with the Manchester City Police in January 2019, and joined the LPD in August of 2019.

He has a Bachelor's Degree in policing studies and criminal justice from Eastern Kentucky University, and is a 2015 graduate of Clay County High School.

"Cpl. Webb is an exemplary officer," Chief Johnson said. "He has always performed his duties with pride, professionalism, and integrity. Transitioning him into a leadership role will be an asset to the department and to the community we serve."

Webb said he believes being a police officer is part of a higher calling. "I just have a servant's heart," he said. "I believe that God will bless you for wanting to help others, and that's all I've ever wanted to do. I was raised to respect the police and I believe that this is still one of the most noble professions."

Webb also has a heart for firearms. He is the police department's armorer and firearms instructor. As armorer, he catalogs and checks all the department's weapons and makes sure they are in the proper order before being issued.

As firearms instructor, he trains officers to be proficient in the firearms operated by the police department, through instruction and work on the firing range.

Webb said he is proud to work at the London Police Department. "It's regarded as one of the best police department's in the state of Kentucky, if not the country," he said.

Webb is married to wife, Ailenea, and they have two children, Adaline, 2, and Banner 1.