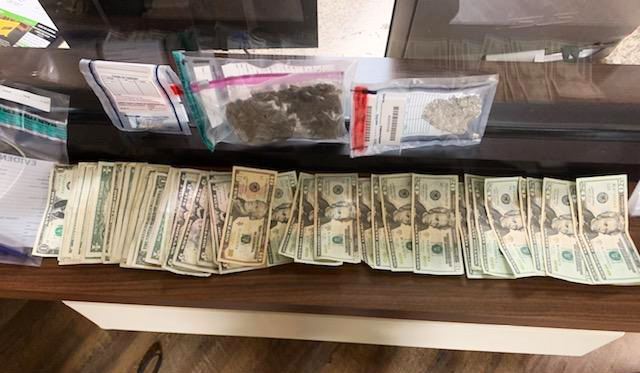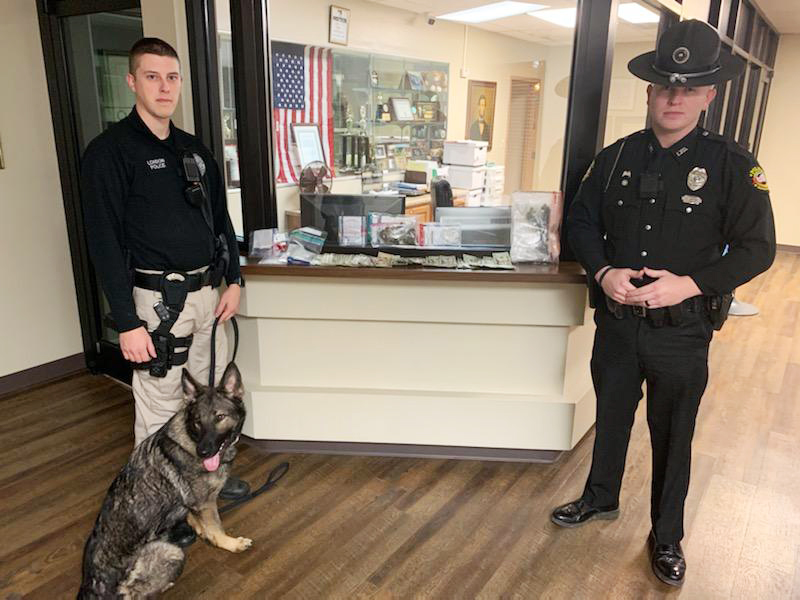 LONDON KY— On Sunday, Dec. 6th, London Police conducted a traffic stop with their newest K-9 Dora near Bimbo Bakery on North Main Street at 7:45 p.m. for a vehicle conducting traffic violations. Through investigation, Rebecca M. Cobb, 37, of London was arrested.
Officers Drew Jackson, Dillon Blair with K-9 Dora, and Ben Webb conducted the traffic stop due to the driver operating a vehicle while using a cell phone and not wearing a seat belt. Upon contact, the driver, Cobb, appeared to act nervous, was unable to provide valid proof of insurance, and was operating under a suspended driver's license.
While speaking with Cobb, K-9 Ofc. Blair noticed in plain view a plastic bag in the back passenger seat with a green leafy substance inside. An open-air search was conducted on the exterior of the vehicle and K-9 Dora alerted on the driver's side door as well as the front passenger door. A search of the vehicle was then executed.
During the search, items seized included bags containing several grams of methamphetamine, marijuana, drug paraphernalia, and large amounts of cash.
Cobb was arrested and charged with first-degree trafficking in a controlled substance (methamphetamine), trafficking in marijuana, buying/possessing drug paraphernalia, failure to produce insurance, failure to maintain required insurance, operating on a suspended or revoked operator's license, failure to wear a seat belt, and driving a motor vehicle while using a hand-held mobile phone.
She was lodged in the Laurel County Detention Center.