LONDON KY—On Friday, Jan. 15th London Police arrested James E. Stark, 27, of London who lit a 7-year-old's hand on fire.
Det. Stacy Anderkin reported that Stark subjected a 7-year-old to physical injury on Thursday, Jan. 14th when he intentionally poured lighter fluid on the child's hand. Upon doing so, Stark then took a lighter and intentionally set the child's hand on fire. He failed to seek medical attention for the child and told police that his actions were part of a game they were playing.
The child had suffered severe burns to the back of the hand. Prior to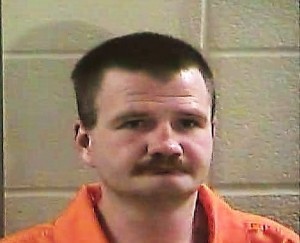 attending school, skin was removed from the burnt area and only a Band-Aid was placed over top.
"The offender wantonly engaged in conduct which created a substantial risk of danger that may have resulted in death or serious physical injury to the child," Anderkin said.
Anderkin was assisted by Capt. Darrel Kilburn, Sgt. Joe Smith, Ofc. Ryan Jackson, and the Kentucky Department for Community Based Services Child Protective Services. Stark was arrested and charged with first-degree wanton endangerment and second-degree assault. Additional charges are currently pending. He was lodged in the Laurel County Detention Center.