LONDON KY—On Tuesday, May 3rd Ofc. Kenny Jones with the London Police Department wrapped up his final R.A.D. Women's Self-Defense course at the McDaniel Learning Center. Eight graduated from the course, including students and teachers. This course was the first in 16 years to be within Laurel County Schools.
Tonya Long, a teacher at the McDaniel Learning Center said that all who participated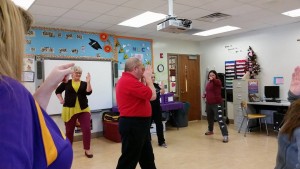 gained self-confidence and obtained a greater sense of self-worth.
"Students of the class can leave with their heads held high knowing they can act to prevent violence against their person, and that if it does occur, it's not their fault," Long said.
"It taught us that we can stand up for ourselves," said R.A.D. student Latosha Couch.
Alarming statistics related to violence against women within the Commonwealth solidify the need for programs such as R.A.D. These courses are a valuable resource for not only teens but also women of all ages. One in nine women in Kentucky have been a victim of forcible rape. Most cases are never reported to the police due to the lack of family support, fear of retaliation by the offender, and the possible event of being re-victimized on the stand in court.
"Every woman heading off to college, moving out on their own, or heading out to the grocery store alone needs to know how to defend themselves. I cannot recommend this course enough," said Magen Zawko, Public Information Officer for the London Police.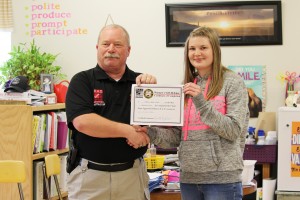 Another advantage for women who learn self-defense is that in the event that a domestic partner becomes violent, they have the confidence to protect themselves. Nationally, 95 percent of victims of domestic violence are women.
"We learned how to be more aware of our surroundings. I also feel more confident and prepared," said Angie Hayes, a teacher at the McDaniel Learning Center. Teacher Patty Miller agreed, adding, "Learning the techniques to use in the event of being attacked was very helpful. Also, we were reminded the importance of being aware of our surroundings at all times."
The London Police are excited about the opportunity to work within the schools and have begun scheduling another R.A.D. course through the McDaniel Learning Center for the fall of 2016. To schedule a R.A.D. class with the London Police call (606) 878-7004 or visit londonpd.com and visit the "Services" page to email an instructor directly.
Watch a video clip of one of the R.A.D. sessions, click here!